SageData users are able to add email or webhook information to their accounts. This information will be used as a receiver for integration status reports.
If you add an email address or a webhook URL to your account, you will receive notifications about your integration, based on the setting you chose. This will keep you up to date on how your integrations are running, whether they were successful, when did they finish, etc.  Furthermore, you can use the information as automation for further processes inside your enterprise.
How to create integration notifications?
Go to SageData Login Page and log in to your account.
Your user profile section select 'Settings'

You will find the section "Notification e-mail & Webhook URL". There you can set an email or webhook URL to fetch notifications of the different integration steps (scheduled, running, error and success). You can select one or more integration steps from the drop down menu.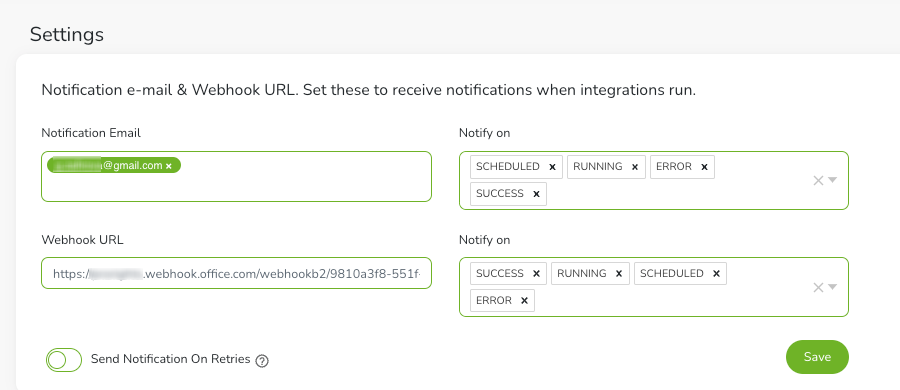 Notification type
Email notification
Once you have set up your email and notification steps, you willl start receiving emails based on the notification type, you have chosen to observe.Email notification from address
All email notifications from SageData are sent from no-reply@sagedata.co
Email notification subject lines
Notifications from SageData will have a subject line similar to the following: [SAGEDATA][NOTIFICATION][INTEGRATION TYPE][INTEGRATION NAME][STATUS]
Email notification body
The body will consist of integration details, as well as status and starting time of the next step (in this example run time).

You can use the information in the email in order to trigger some processes or applications in your enterprise. If your integration encounters error and can't be completed, you can also receive an email notification with details to the error and what failed exactly.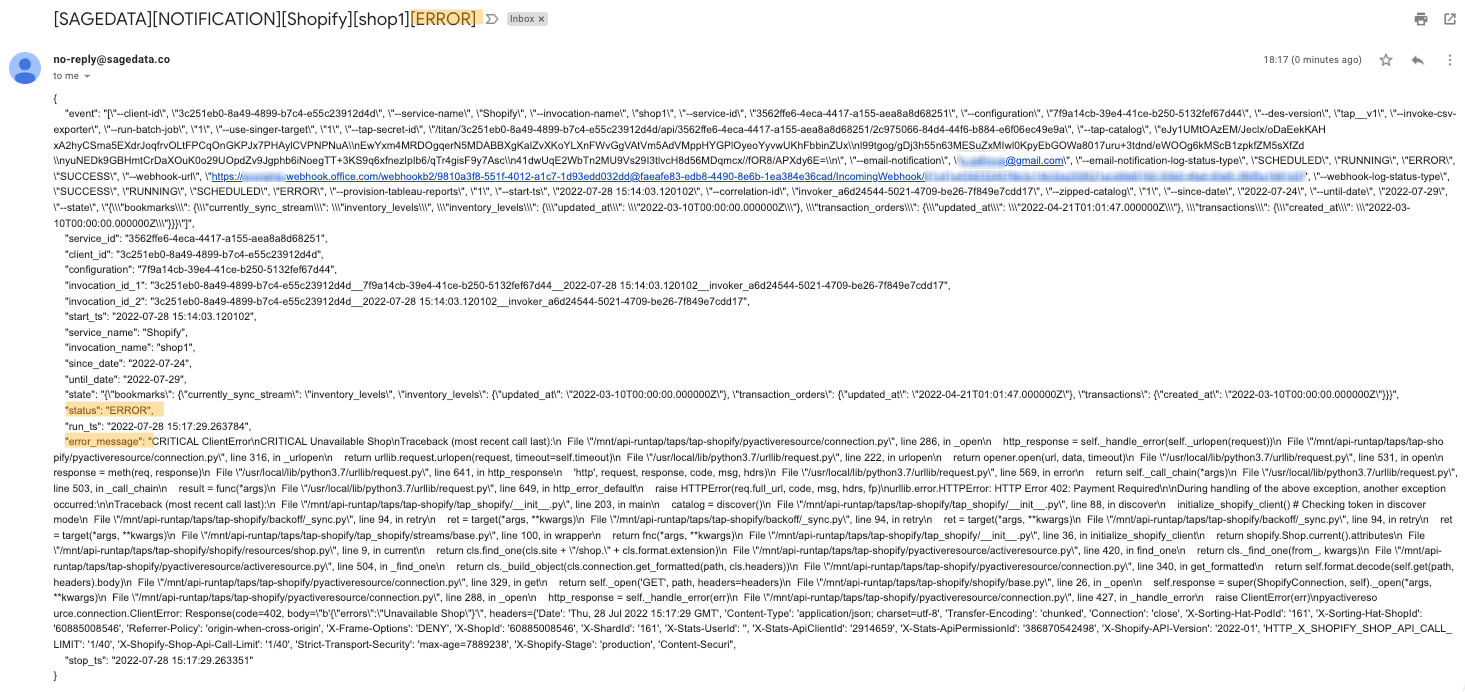 Webhook URL Notificaion
You can chose the tool throughout which you want to be notified about the status of your integrations. Depending on the tool the creation of the webhook URL can look diferent. After adding the webhook URL of your tool, you will fetch the incoming notificaions depending on each tools user interface.
In the example bellow, we used a webhook to Microsoft Teams.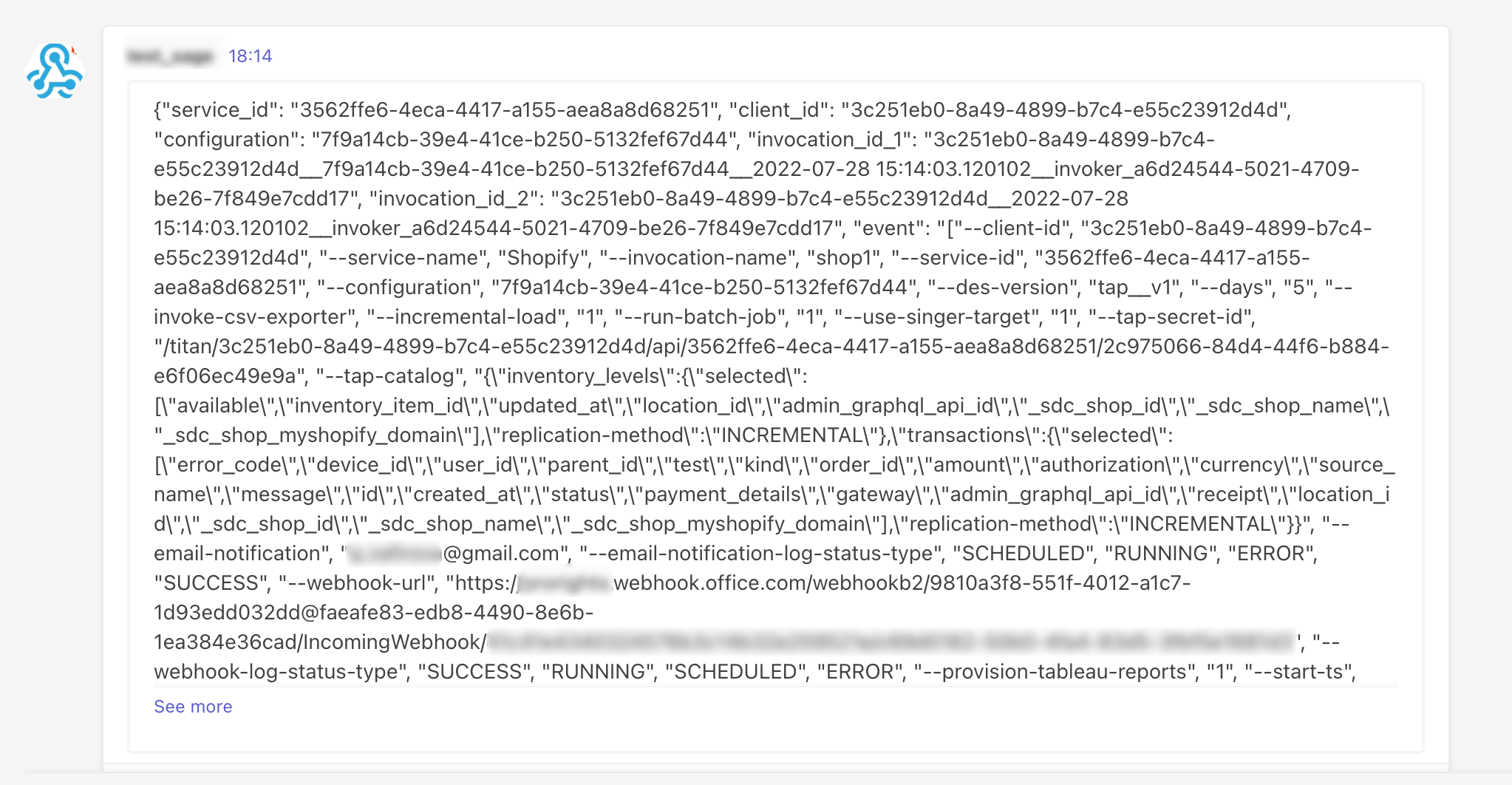 Tags: account, email, management, notification